Research at the Laboratory
The main goal of our lab is to understand how interactions among a special class of proteins, called membrane proteins, produce either healthy or diseased cells at a systems level. Membrane proteins, which make up approximately one-third of all proteins in any cell, are responsible for a variety of processes, making them attractive therapeutic targets for many diseases such as hypertension, diabetes, neurological disorders, and various types of cancer.
We use a combination of molecular, cellular, and
high-throughput proteomic approaches.
Current research in our lab involves powerful
technologies that we have developed for use
in the study of integral membrane proteins and
protein-protein interactions:
Dr. Igor Stagljar
Igor Stagljar was born in Zagreb, Croatia and educated at the University of Zagreb
where he obtained a BSc degree in Molecular Biology. He then moved to
Switzerland where he received his PhD degree in Molecular Biology from the Swiss
Federal School of Technology (ETH) in Zurich. Afterwards he undertook two post-
doctoral positions at the University of Zurich, the first working on RNA polymerase
II transcription in mammals, and the second position involved working on various
aspects of DNA replication and repair in yeast.
In 2001, Igor was a visiting scientist at the University of Washington in Seattle,
USA, where he worked in the lab of Dr. Stanley Fields, the inventor of the yeast
two-hybrid technology. From 2002 to 2005, Igor maintained an Assistant Professor
position at the University of Zurich.
In the summer of 2005, Igor moved to Canada where he accepted an Associate Professor position (with tenure) at the Department of Biochemistry and Department of Molecular Genetics at the University of Toronto. In 2010, Igor was promoted to the rank of full Professor at the University of Toronto. His lab is located in the Donnelly Centre, a cutting-edge, interdisciplinary research institute in the heart of Toronto's research district.
Igor is the recipient of several national and international science awards, and is a member of the Croatian Academy of Arts and Sciences. In addition, he is a member of the Editorial board of BioTechniques, Molecular Genetics and Genomics, BMC Biotechnology, Journal of Molecular Biology and Biochemical and Biophysical Research Communications. Lastly, Igor is co-founder of two companies, Dualsystems Biotech, and ProteinNetwork Therapeutix.
back to top
Lab Group Photo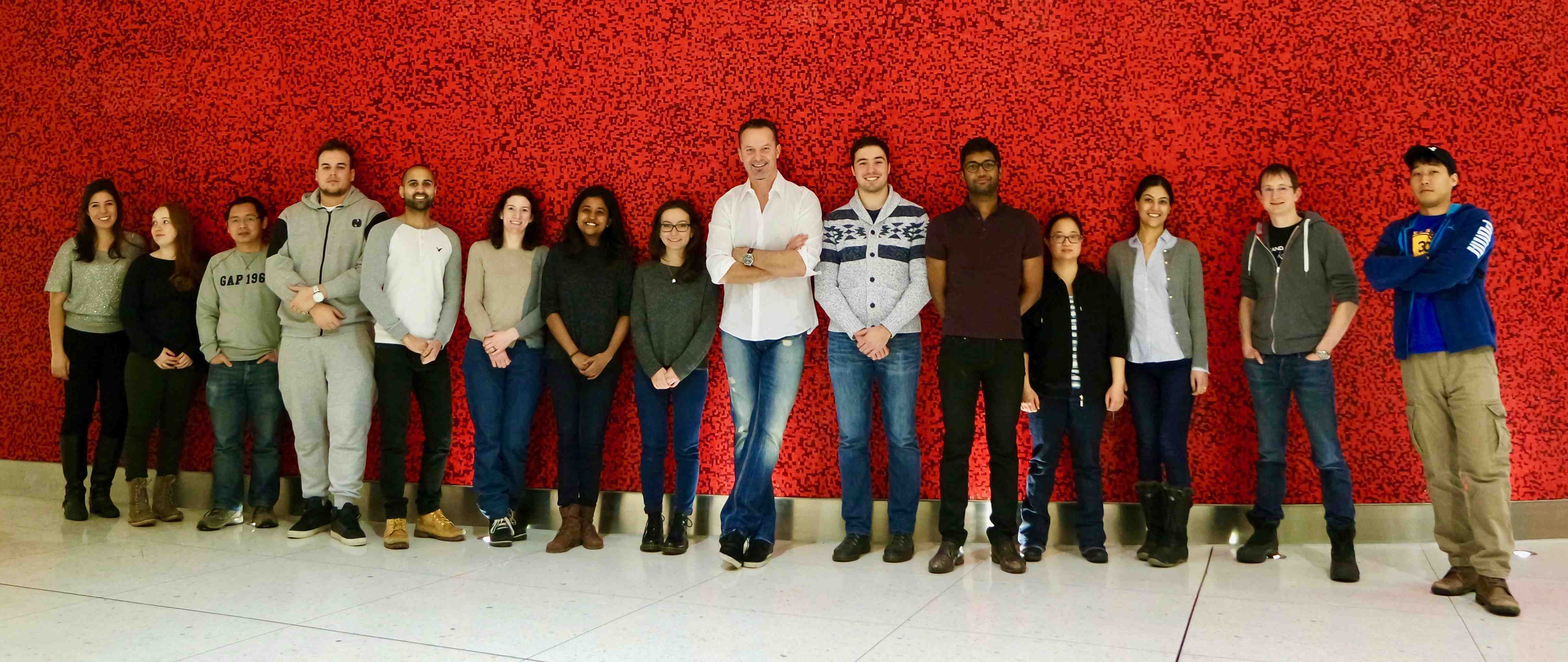 Stagljar lab, December 2016
Stagljar Lab and the Croatian President, Her Excellency Kolinda Grabar-Kitarović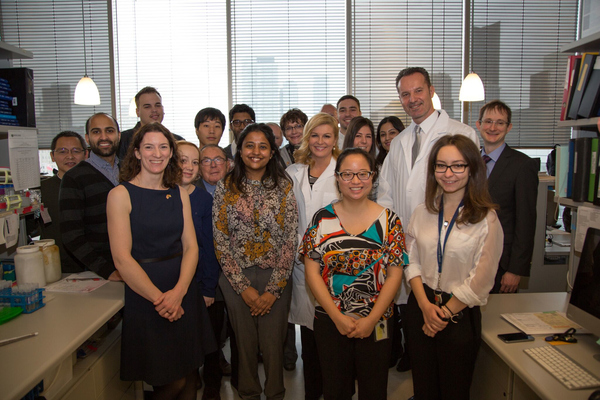 Stagljar lab photo with Croatian President, November 2016
back to top